Weddings

Planning Your Special Day?

We specialize in Wedding Party Transportation and Wedding Guest Shuttle services, focusing on the Altoona, State College, Bedford, Ebensburg and Johnstown areas.

WEDDING PARTY TRANSPORTATION

We treat every wedding as though it's our own daughter's Special Day. We are honored and look forward to assist you with your customized arrangements. We understand that every couple has their individual dreams and anticipation and look forward to working with you to make yours come true. We offer our personal touch with complimentary decorations in the bus, professional & safe drivers, and top of the line Krystal vehicles.

Limobus – All the luxury of a limousine plus more

Minicoach – high back reclining seats with armrests, plenty of legroom and we can accommodate up to 27 in your wedding party in one vehicle

See our vehicles on our fleet page.

GUEST SHUTTLE SERVICE

We provide guest shuttle to and from your reception for your guests that will be arriving from out of town. We produce flyers that outline your plans for the guest shuttle and furnish them to the front desk of the hotel in advance of your guest's arrival. These flyers can then be presented to your guests upon check-in so they are aware of the service that you have so graciously offered.

We work closely with: The Courtyard by Marriott, Holiday Inn Express, Ramada Inn, Hampton Inn and the Comfort Inn.

Don't forget transportation for the rehearsal dinner and book your bachelorette party with us and allow us to be your designated driver. See our private party page.

It is Freedom Excursions desire to assist you with your transportation needs to remove some of the coordination and confusion on a day that is already filled with plenty of excitement. By allowing us to take care of your transportation needs, you will experience FREEDOM!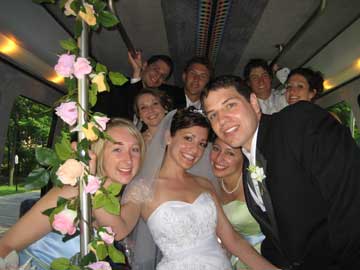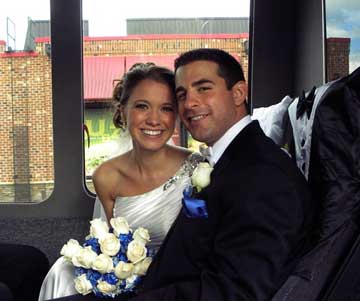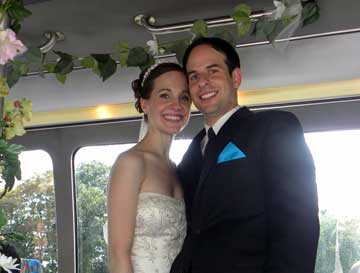 Hotels

Courtyard by Marriott
www.marriott.com
2 Convention Center Drive
Altoona, PA 16602
(814) 312-1800

Holiday Inn Express
www.altoonaexpress.com
3306 Pleasant Valley Blvd.
Altoona, PA 16602
(814) 944-9661

Ramada Inn
www.ramada.com
1 Sheraton Drive
Altoona, PA 16601-9343
(814) 946-1631

Hampton Inn
www.hamptoninn.com
180 Charlotte Drive
Altoona, PA 16601
(814) 941-3500

Comfort Inn
130 Patchway Road
Duncansville, PA 16635
(814) 693-1800