Welcome!

Whether you're planning a Corporate Event, Wedding, Private Party, Theater Event, Sporting Event or Even a Prom, Freedom Excursions by Scully, LLC. is your Premier Limousine Bus, Party Bus & VIP Minicoach service in the Altoona/State College area.

We provide Corporate, Charter, Private Party, and Shuttle Services throughout Pennsylvania and destinations of your choice, including New York City, Washington D.C. and beyond. We also offer a variety of ammenities and services, all designed to make your Excursion a unique experience to remember. At Freedom Excursions Our Goal is to Exceed Your Expectations!

Announcements

SEVERAL NEW ONE-DAY TRIPS ADDED. FOLLOW US ON FACEBOOK WE HAVE GIFT CERTIFICATES!!!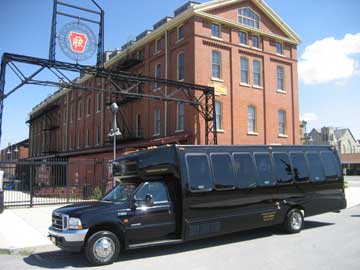 2 Corinthians 3:17
Where the Spirit of the Lord is, There is Liberty.